9 DAYS 3 HOURS 8 MINUTES
LAX -> ATL
The end of the Beginning.
I know it's the start of the new season and everything, but I want to to take a second and thank everyone involved with the Monster Media Racing p/b MRI (Medical Research Institute) for everything that they did for us in the 2012 season (I can't believe it's been 4 months since Nationals already!) First of all, I'd like to thank Derric, Chris, and Kayle for giving me the...
On Bike Riding and Screw You's.
You know what I think the best feeling in the world is? Being so emotionally and mentally exhausted, yet pissed to the fullest extent… And getting on your bike and riding. Just turning all your anger and frustration into this fuel that pumps through your system, causing you to dig deeper in every pedal, to put yourself deeper into that pain cave… And having this… Just…...
On Bike Racing and Relationships.
So I posted this on my other blog. I suppose it fits better here. This time last year I was content with the non-committed relationship I was in with a guy we'll call "Sam". We dated during most of the off season, with him fully aware that my life was going to be chaos in less than 3 months. Things ended two days before team camp in January because I canceled our lunch plans in order to finish...
I'm bringing this blog back.
It seems like I have developed somewhat of a following here, so I guess I'll just turn this into my personal written words blog. I won't be posting many photos. Feel free to judge me by the things I say, because I simply don't care. I feel like I need to show more raw emotion that I can't really put on my other blog simply because it's become it's own thing.  ...
Hey guys, I suck a updating this. So you should...
Amourdevelo.tumblr.com
Watch
@bonedeth decided to take a flyer off the front today and pick up a $100 prime. No big deal.
Watch
Nature Valley Grand Prix update: Stage 3 was canceled today due to tornado warnings, lightning, and massive amounts of rain dumping on the course. Hoping for better weather tomorrow going into Stage 4. Wish us luck as we aim to defend Murphy's position in the yellow jersey!
Had a late start on rubs last night (started at midnight), didn't get back to our host house until 2am and managed to get roughly 5.5hrs of sleep before waking up and starting my day. Grabbed coffee and breakfast, returned a moldy loaf of bread, purchased ice and water for today's hot stage, filled 50+ bottles of water and now sitting at the tire shop waiting (after being there for 90...
Moving forward: Working my 1st UCI ranked race.
After the hustle and bustle of working both Sea Otter Classic and Joe Martin, things started winding down for me locally. Dana Point came and went, and then Tour of California began. The whole entire time the race was up north, I found myself pouting that I wasn't working it. I had a few friends that were, and I was both ecstatic and jealous of them. It wouldn't be until the Tour was...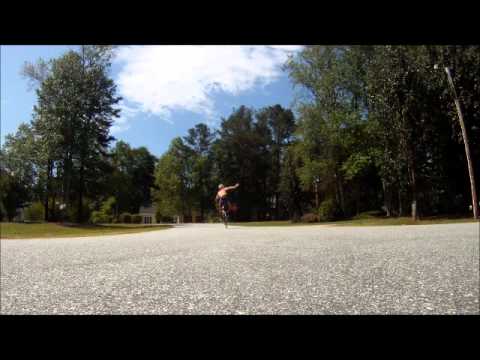 Here we go.
It's halfway through the Southern California race season and the NRC/NCC season is in full swing. Our current SCNCA standings are: TOP 10 RIDER STANDINGS Junior 17/18: 1st: Riley Everett - 89pts 2nd: Justin Oien - 83pts 5th: Dominic Galenti - 53pts Masters 35+: 1st: Chris DeMarchi - 153pts 3rd: Phil Tinstman - 119pts 4th: Kayle LeoGrande - 113pts 9th: Chris McDonald - 67pts TEAM...
Reassurance.
"Now is the time that determines who makes it or not. You can quit and let all of your hard work go down the drain, or you can sack up and make your dreams happen. You have to get your stuff together act like an adult, bear down and deal with it and still show up with a game face when the team needs you. Now isnt the time to get sad." -Kyle Harwick. I seriously have the best friends...
The night before.
I managed to straighten up the van this evening. I hate the beast. The team is indifferent. Just put the bottles in the dish washer, towels in the washer. The water is boiling for the pasta I'm making for tomorrow morning's 4:30am breakfast. I've managed to down a cup of coffee all while answering very exciting emails. My future as a UCI level soigneur is looking very, very...
Up and at em bike racers.
1 tag
Alarm set for 30 minutes.
Bottles are loaded in the dish washer and being cleaned. Towels are in washer and have twenty five minutes until they can go in the dryer. I figure I can sneak in a short nap before having to throw the towels in the dryer. They need to be dry before I leave for the race at 4:15 am. Same with the bottles, even though I can get away with just filling them with bottled water. Nap time!!
Adding onto my 2012 Race Schedule...
Got some dates confirmed, so this is what the next 5 months looks like for me. April 1st - Torrance Crit (Torrance, Ca) April 8th - Easter Sunday GP (Ontario, Ca) April 14th - San Luis Rey road race (San Luis Rey, Ca) April 15th - SoCal Cup (Carson, Ca) April 19th - 21st - Sea Otter Classic (Monterey, Ca) April 22nd - LAX Circuit Race (Los Angeles, Ca) April 26th - April 29th - Joe Martin...
And so it begins.
The first day of the Redlands Bicycle Classic is like a high school reunion, only the guys didn't gain a hundred pounds in beer weight and most have smoother legs than the girls.   
2 tags